How Mt. Healthy City School District Students and Families May Prepare for Remote Learning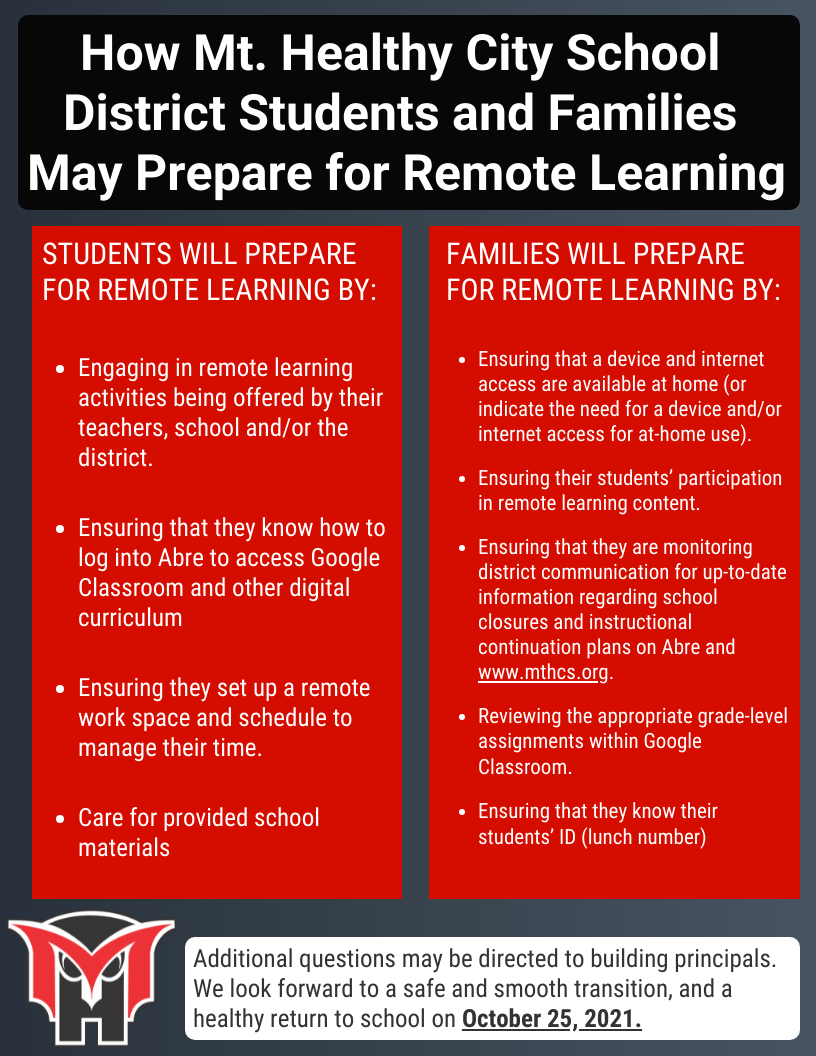 STUDENTS WILL PREPARE FOR REMOTE LEARNING BY:
Engaging in remote learning activities being offered by their teachers, school and/or the district.
Ensuring that they know how to log into Abre to access Google Classroom and other digital curriculum
Ensuring they set up a remote work space and schedule to manage their time.
Care for provided school materials
FAMILIES WILL PREPARE FOR REMOTE LEARNING BY:
Ensuring that a device and internet access are available at home (or indicate the need for a device and/or internet access for at-home use).
Ensuring their students' participation in remote learning content.
Ensuring that they are monitoring district communication for up-to-date information regarding school closures and instructional continuation plans on Abre and www.mthcs.org.
Reviewing the appropriate grade-level assignments within Google Classroom.
Ensuring that they know their students' ID (lunch number)
Additional questions may be directed to building principals. We look forward to a safe and smooth transition, and a healthy return to school on October 25, 2021.